Benefits of Using a Local Lender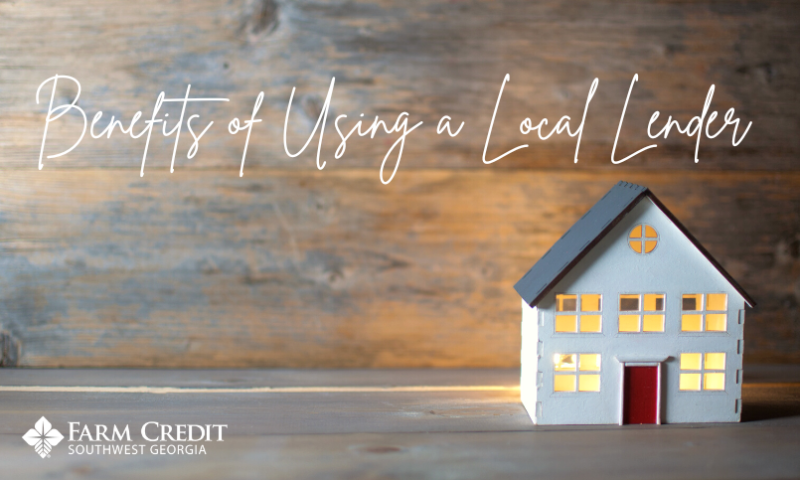 When you are starting on your home-buying journey – securing financing is one of the most essential pieces. Searching online you will find numerous lenders and that can get overwhelming. If you are looking for personalized support and service that caters to your individual needs, selecting a local lender is the direction you need to head. Below are 4 reasons why you should work with a local lender:
PERSONALIZED SERVICE
Many buyers, especially first-time homebuyers, need a face-to-face relationship with the lender. Having face-to-face conversations will provide comfort and understanding through the process of purchasing a home. Online experiences cannot compare to the first-class care you will receive with a local lender.
KNOWING THE LOCAL MARKET
Local lenders know the ins and outs of the market in your area. Having an understanding of local trends like housing prices, the costs of living in your area, and the general economy makes a huge difference when making such an important decision. When working with a local lender, you are paired with a licensed loan officer and a team of professionals who are experts in the community you are buying into. They will help you choose the right type of loan for your circumstance and keep you updated along the way, ensuring each step is done with care.
BORROWING LOCAL
Borrowing from a local lender is an excellent way to help the community. It stimulates economic growth by keeping money circulating within your community. When it comes time to purchase a home, consider buying local and borrowing local from a lender who has been serving your area for years. Look for a local lender with a track record of success.
BONUS BENEFITS
Southwest Georgia Farm Credit can offer customers bonus benefits such as free pre-approvals. Pre-approvals are actual loan approvals that give you a commitment in writing for the loan amount you qualify for, giving you peace of mind while shopping for a home. That means you're already one step closer to obtaining a mortgage and are qualified to purchase the house you're looking at—which makes you appealing to the seller and gives you a leg up in the competition to land your dream home.
OUR EXPERT TEAM
Need help getting started? Southwest Georgia Farm Credit Home Loans has the experts ready to get you pre-qualified and start your home-buying journey today. Call 229-493-0921 or Apply Online!

View All Articles