Amanda Gates joins Southwest Georgia Farm Credit
BAINBRIDGE – Amanda Gates has joined Southwest Georgia Farm Credit, specializing in helping clients with home loan financing. Ms. Gates, who has extensive experience in the mortgage industry, will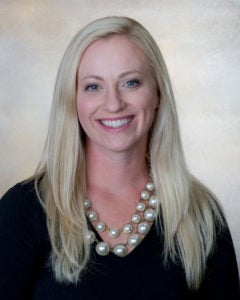 work closely to help homebuyers secure financing that's right for them—whether that's a client who wants to purchase their first home, build a new home, or someone who wants to buy a home with acreage.
"Amanda is a great addition to the Farm Credit team," said Keri Reynolds, Retail Credit Services Manager. "She has the experience and knowledge to guide buyers through the financing process. Amanda is known for always putting the customer first. She works hard to be sure customers get the absolute best residential loan solution that's possible."
Ms. Gates is a graduate of LaGrange College with a degree in Organizational Leadership.
Headquartered in Bainbridge, Georgia, Southwest Georgia Farm Credit supports farmers and farm businesses, as well as rural property owners, providing safe, sound, dependable financing. The association is part of the Farm Credit System, a nationwide network of agricultural and rural lending institutions cooperatively owned by their borrowers. Farm Credit helps maintain and improve the quality of life in rural America and on the farm, through its constant commitment to competitive lending and expert financial services.
View All Articles