Alea Simmons Joins Southwest Georgia Farm Credit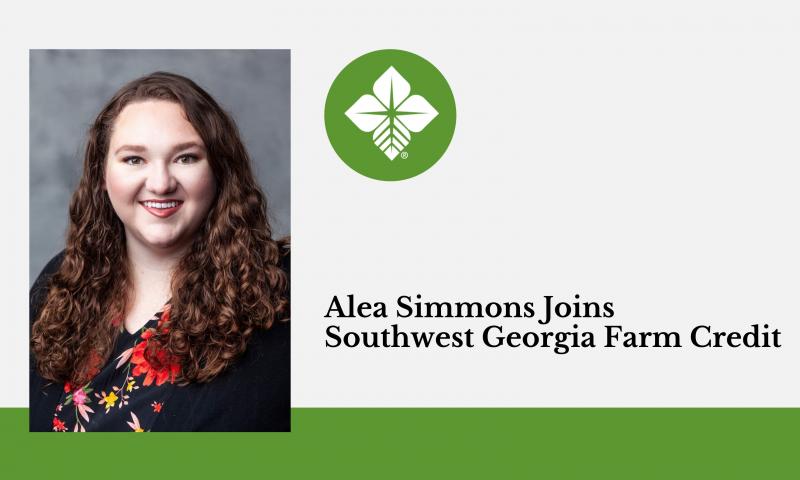 Southwest Georgia Farm Credit is pleased to announce that Alea Simmons has joined the team at Southwest Georgia Farm Credit.
Ms. Simmons joins Farm Credit as a Client Relations Specialist in the Thomasville branch.  She is a former Southwest Georgia Farm Credit scholarship recipient and a graduate of Georgia Southern University with a degree in Business Administration. 
"We are so glad to have Alea as our new addition to the Thomasville team," said Allen Corbin, Southwest Georgia Farm Credit Relationship Manger. "Her knowledge of the region and land conservation along with her extensive experience in sales, general accounting, and customer relations will help our association continue to serve our customers and rural area in the best possible way."
Headquartered in Bainbridge, Georgia, Southwest Georgia Farm Credit supports farmers, farm businesses, and rural property owners, providing safe, sound, dependable financing.  The Association is part of the Farm Credit System, a nationwide network of agricultural and rural lending institutions cooperatively owned by their borrowers.  Farm Credit helps maintain and improve the quality of life in rural America and on the farm, through its constant commitment to competitive lending and expert financial services. 
View All Articles